Editor's note: The following post delves into what is sometimes called the 'Chicago approach' to building companies. The Chicago method focuses on early revenue, and frugality over delayed top line and higher burn — the incipient Groupon days aside, of course. According to the article's author, investors in the Midwest are more bullish at the moment than their global peers. Let's find out why.
The following post was written by Brett Bivens of Visible, where he operates in a business development role.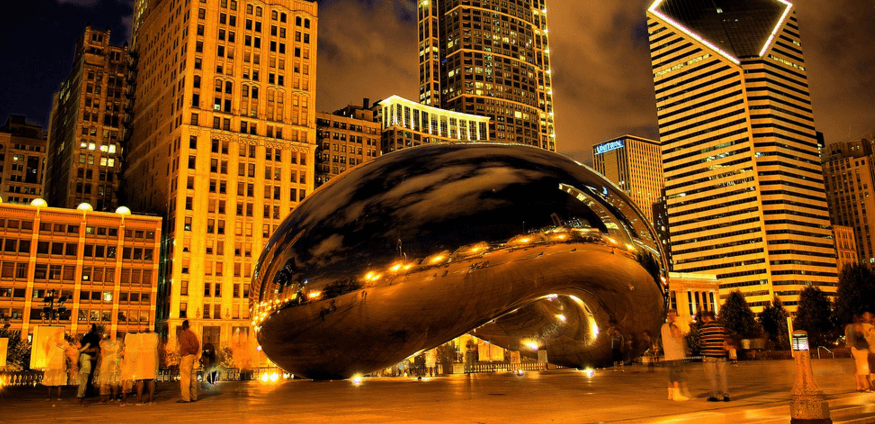 Compared to other groups of investors, venture capitalists have outsize influence on the way companies in their universe operate, and on the degree of optimism or pessimism in the market as a whole.
A recent tweet from fellow Chicagoan Devin Matthews, a partner at private equity firm ParkerGale sums things up nicely:
"No buyout funds have as much power to steer market values like @benchmark @usv @a16z do in VC."
Last year, in an effort to find out just how good venture capitalists are at predicting the future of the market, we launched Sentiment Index. The Sentiment Index is a quarterly survey and report that tries to understand how venture capitalists will invest in the future and what impact that will have on things like valuations, funding, and exit opportunities.
While the single and three-year time horizons that we ask about in the survey are yet to come, we have been able to take the pulse of investors during an interesting period, as euphoria has passed and an uneasiness seems to weigh on the market.
That discomfort, however, seems to come mainly with an ocean (or San Francisco Bay) view.
During the fourth quarter, in what has become a recurring theme in The Sentiment Index, investors from the Midwest displayed a far more optimistic outlook in almost every area that we measure, leading to a 23 percent advantage in Midwest investor sentiment compared to the global index.